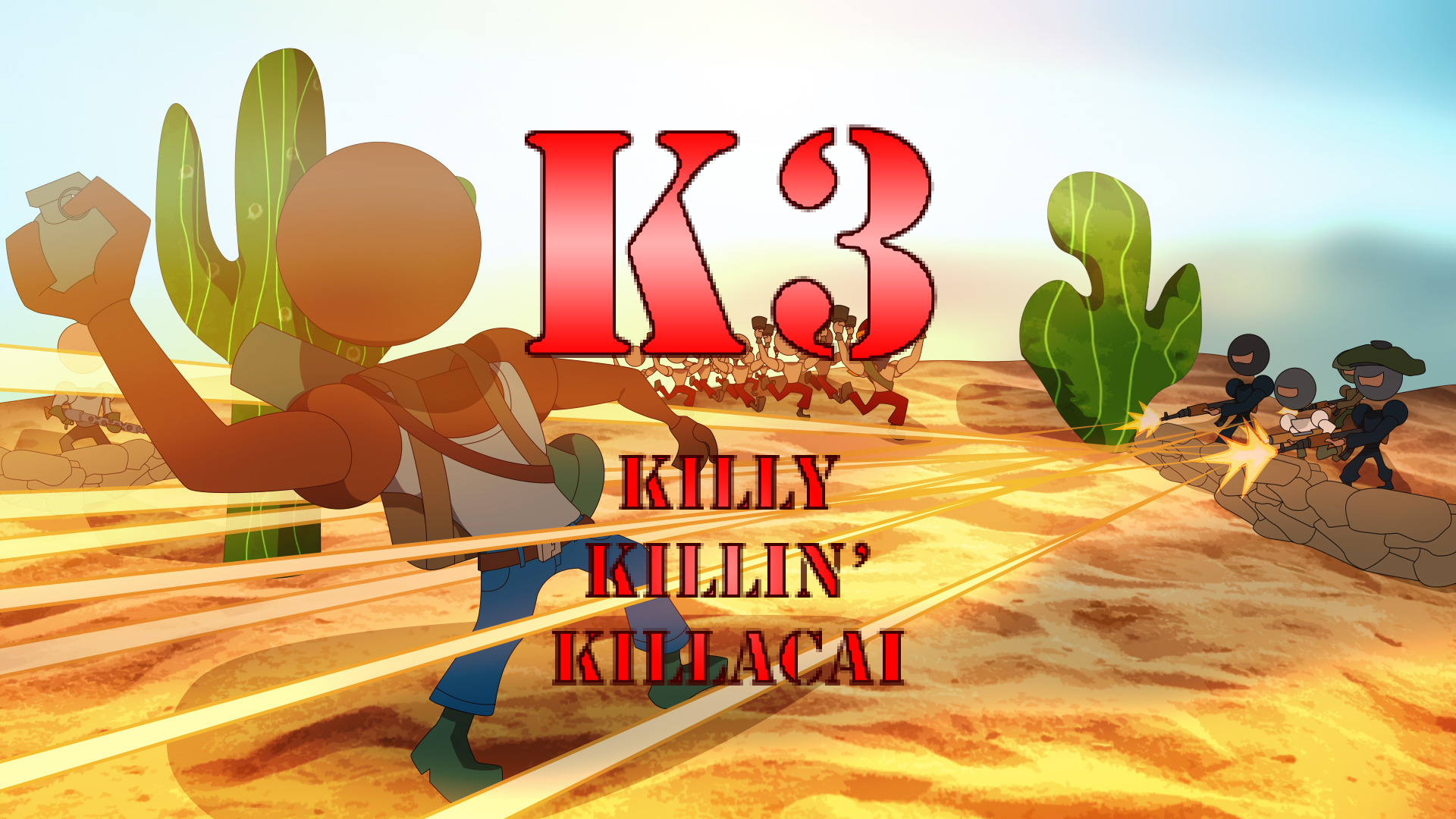 K3
A downloadable game for Windows and Linux
An old, fast-paced, bullet-hell, Neo Geo classic brought back from the dead and remastered for the PC, inspired by other arcade games like Commando and Ikari Warriors, combined with limited open-world elements from games like Legend of Zelda.
___________________

1955. A single year after the Imperium of Astra declared war on the Middle Eastern Coalition, beginning the War on Terror. The Imperial Alliance forces are already losing the war as they struggle to defend and hold the majority of land they've captured from MEC forces the previous year, being overrun and driven backwards particularly by the Kartani Crusaders, a warband of religious zealots and natives of Kartenstan, eager to spill a lot of blood to defend the Middle East from Western invaders in the name of Allah - be it the enemy's blood, or even their own through sacrilege.

The Imperial Alliance has summoned a call to arms for mercenary freelancers to join the war effort. A band of 10 mercs have volunteered on a covert operation to infiltrate Kartenstan and assassinate the Crusader's three leaders: brothers, Xoleran, Legget, and Kane Fargo.

On route to the objective, your chopper is shot down by artillery and crashes. You are the sole survivor and you are without radio support. You are forced to complete the mission alone. How long can you survive in the harsh Kaleshi Desert? How soon can you reach your objectives?
Download
Click download now to get access to the following files: